Getting started
Introduction
Sensivo offers a cloud-based service for storing and managing clinical research data such as sensitive personal data. It replaces the use of Excel databases in clinical research, instantly enabling collaboration, GDPR compliance, and simplifying your data management. Data can be worked on in a Spreadsheet view or an ECRF view.
Built from the ground up with 'privacy first design' principles, specific for handling sensitive/personal data and meet GDPR requirements
Sensivo core pillars are:
🚀 Speed up data input/output and reduce the amount of data errors
🔐 Secure collaboration
🙂 Respect the data subject's privacy
If you are familiar with Excel, it will be easy to start using Sensivo. All other necessary information you will find in this document or contact us if you still have any questions.
Creating demo project
By default, Sensivo created a demo project with mock data for each new user. You can freely use it for playing around and testing features our features.
In order to edit data click on unlock/lock icon

You can delete this project at any time or create a new one
Creating Empty project
Click 'New project' on your dashboard, you will have an option to start with an empty database.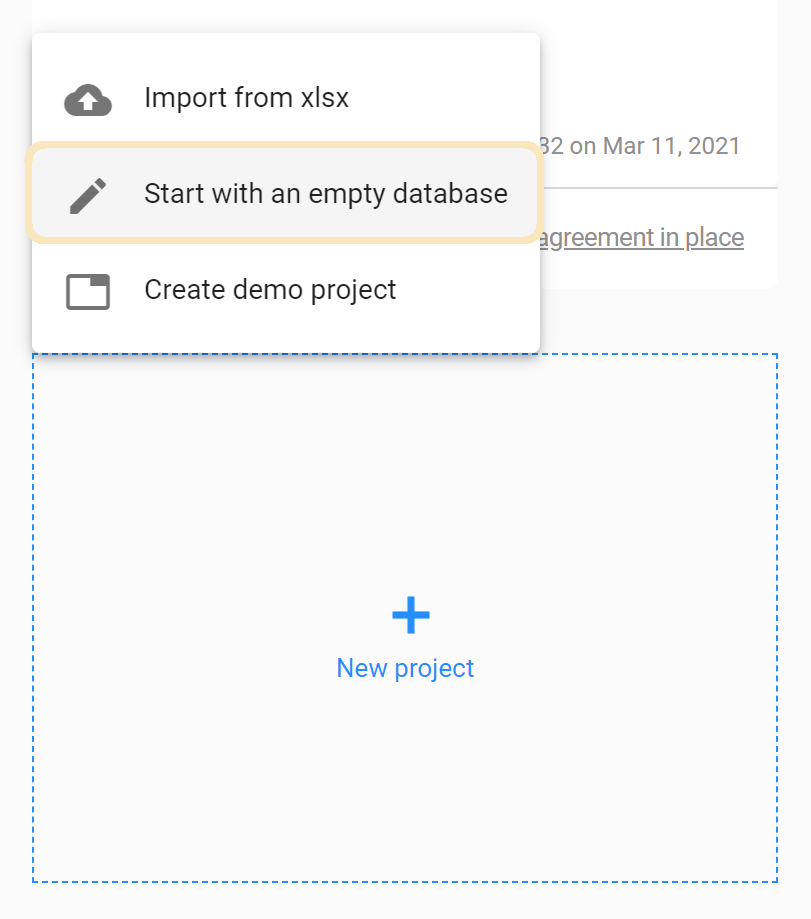 This selection will create an empty database, where you can build your own data structure by adding subjects/parameters/tabs
Try out it by creating your clinical research project here
Import existing project
Sensivo supports imports from .XLS file format (Excel). You can simply upload your existing project.
But in order to utilize all sensivo features, the data preparation should be done in advance
Data preparation (~5 minutes)
To convert your Excel sheet into a Sensivo database you'll need to make a few adjustments.

The first tab in your Excel sheet should contain personal information about the data subjects, such as name, personal identity number, phone number, and address. This information will be stored separately and encrypted, and can only be accessed by users with special permission.

The rest of the tabs should contain the clinical research data. As you might have noticed we require you to allocate the first four rows for metadata: Title, Units, Description, and Verification rule (how to set verification rules).
You could download our Import template here.
Data uploading
Once you have prepared your Excel Import Templete, simply upload it to Sensivo and our system will do the rest.